About Growing Small Towns
💯👋
Welcome to the Growing Small Towns Podcast, a bi-weekly podcast dedicated to sharing the best of what's working in small towns. Hang around long enough, your growth is guaranteed.
Your Host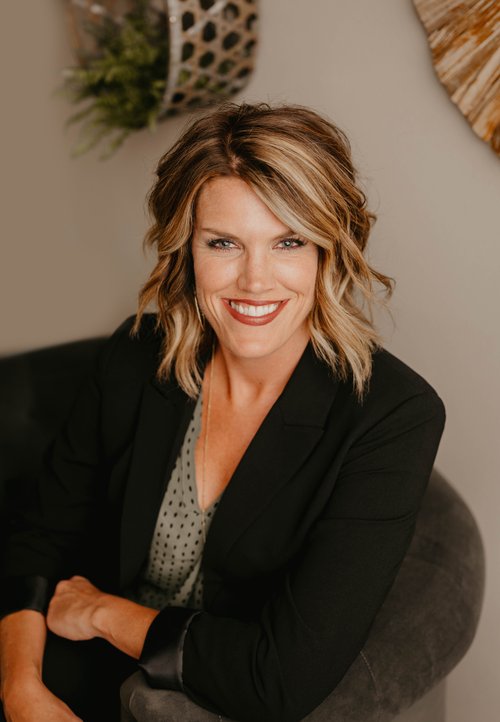 Rebecca Undem learned early in her career what mattered most—people. As the author of the book, How Mommy Got Her Groove Back™ and speaker who gained her chops as a people developer through an international talent management firm, she's worked with hundreds of company leaders to improve their bottom-line results by focusing on their greatest asset: their people.
Growing up in rural America, her childhood was full of all the freedom and adventure a kid could want. When she traded grass stains and overalls for dress pants and pumps and her corporate life in Fargo, she thought she was riding on a one-way ticket. In her wildest dreams, she never imagined she'd return to her hometown. As luck and life would have it, family tugged at her heartstrings to bring her back.
Returning to her Main Street roots initially left her feeling awkward and anything but groovy. A few life-defining messy moments, including hiding in a clothing rack, and several inspiring conversations with other women who were dreaming big—she found her groove.
Today, she inspires women to live BIG no matter their zip code through her speaking events, retreats, online workshops, blog posts, and live video where she serves up a passionate and playful take on how to find, and keep your groove—even if you're feeling anything but groovy.
She believes the only way to find and discover your groove is to find the courage to live on your terms, even if that's different from what "everyone else" wants for you.
While she may still struggle from time-to-time to maintain her groove, she's figured out how to maneuver her big personality in a small town. You'll probably catch her doling out some imperfect portions of reality—and not taking herself seriously for one second.
Rebecca knows first hand that finding your groove isn't a one and done deal—it's a constant search and rescue party.
She believes that the best way to show up for others is to show up for ourselves over and over. There's nothing like parenthood as an in-your-face reminder. Her biggest champions and daily dose of reality are her 3 kids under the age of 12, Andrew, Carter, and Brynlee, along with her farmer husband, Jeremiah. They simultaneously ground her and keep her from taking herself too seriously. Rebecca and her family call Oakes, North Dakota, home, where her roots are the deepest, and her heart belongs.
Find her at rebeccaundem.com for BFF style advice and inspiration to get your own groove back!